Why Are Healthy People Healthy?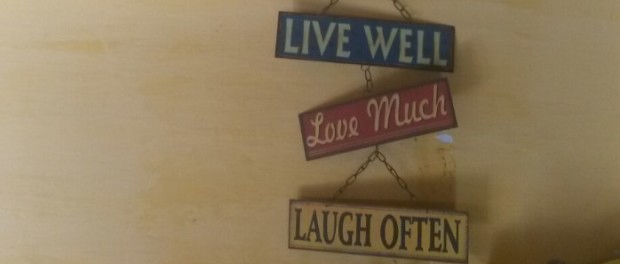 Think of an apple tree. With the right soil, weather, sunlight and water, the tree blossoms to give juicy apples that it is inherently capable of producing. Those apples in turn give rise to other apple trees. If conditions are not suitable, the tree doesn't live its possibility. I've come to realize that our body's experience of health is not too different.
I spent the better part of the past two years trying to find answers to why some people are healthy and some others sick. As a healthcare technology entrepreneur, my biases were obvious in the beginning: the solution to sickness would be to extend timely access to medical care everywhere through the active use of technology. But then people would still continue to fall sick. Doctors would continue to prescribe more medications and more tests. Fixing disease momentarily would be like pouring water into a hole-ridden jar. The more I learnt, the more questions I had but the answers became simpler and simpler.
Experiences and Observations
I started closely observing the behaviors of a variety of doctors, patients and health systems – asking myself the same questions every time. Here are a few stories from places that are typically off-the-grid:
I sat along with super meditated Tibetan monks as a fellow-patient in McLeodganj (home to the Dalai Lama) to see how a Korean University conducted medical camps. The patients looked a decade or two younger than they said they were.
A "ni hao" at a Chinese hospital in Luang Prabang got me a private tour of Chinese and Western combined medical practices. They extensively used screening equipment but medicated primarily to fix underlying problems.
In summer, I shadowed Dr. Meera Krishna (pictured below) from the Chinmayananda Organization of Rural Development (CORD) in the south Indian state of Tamil Nadu. She demonstrated some of the finest examples of "upstream" medical thinking that I've seen. When a child complained of abdominal pain, she would de-worm the whole family, advise on cleaning utensils and building toilets. When one case of TB showed up, she would screen the whole village. She would hold meetings with women to focus on curbing alcohol and tobacco, which were the source of most health problems.
In remote South Africa, I discovered rampant teenage pregnancy and heard horror stories of patients reselling their TB-infected sputum, spurred by government grants.
In rural Coimbatore, children from poor families ate a heap of rice with liquid-lentils and egg at government schools but were still under-nourished and anemic. A lot of their parents had diabetes and heart disease, accelerated by a starch-ridden diet and poor lifestyle.
At Trincomalee in Sri Lanka, an elderly patient held my hand, staring with her nearly blind eyes and chatted nonstop in a language that I didn't fully follow. I think she was trying to tell me that she was lonely and missed her children who had abandoned her.
In villages like Andipaty and Thennamangalur (also in Tamil Nadu), people behaved much like their unhealthy city counterparts. They ate fast food like Maggi noodles, played video games, watched TV for seven hours a day, drank and smoked a lot and sought care at nearby city clinics. Family unrest and associated suicide were common.
Patients traveled hundreds of miles for eye surgery at Aravind Eye Hospital in Madurai that performs the world's largest number of eye surgeries, simply because cost and quality were in balance.
The stories go on but I could notice patterns when something worked or didn't, applicable to each of us as individuals. Regardless of whether they lived in the developed or developing world, healthy people seemed to be largely responsible for their own health – they were not particularly dependent on doctors, society or a government.
Why Healthy People Are Healthy
Setting aside unavoidable factors (e.g. accidents, rare viruses and things that happen in spite of everything), the answers I found on why some people were healthier than others, lay in a handful of simple, heuristic factors. Nothing that we don't know but that's exactly the point.
1) Inheritance. Just as with wealth, a large dose of healthy, inherited genes can last beyond a lifetime and override most other factors. However, DNA is not just the genetic material that comes from our forefathers but also the code we actively write – based on our habits, our fears, our needs, our environment and such. We pass on both the good and the ugly to our offspring – this in turn sets the starting line for them.
2) Environment. Where we live and work matters. For example, the air we breathe shapes the health of our lungs. Whom we live with, changes what we eat and influences our physical activity. If the work we do inspires us, it changes how our mind functions. Visiting doctors and hospitals repeatedly makes us more susceptible to infections.
New research demonstrates that stressful environment at home changes the length of telomeres in children – a strong example of how our environment shapes our present and future health. More stress results in a shorter telomere and inhibits cells from multiplying. Inside a cell, at the ends of chromosomes are buffers of DNA called telomeres that protect our genetic information, help in cell division and hold secrets for aging and cancer.
Overall, healthy people have healthy habits. They do the simple stuff routinely – washing hands and mouth, soaping utensils, cleaning their bathrooms and surroundings. Kids growing up in unhygienic conditions are under-developed, reducing their capacity to fight disease as adults.
3) Physical. More than what healthy people do, it's important to note what they don't do. They cultivate a habit of not causing harm to their bodies through drugs, narcotics, tobacco, alcohol and fatty food.
The healthy eat in moderation, according to a routine, according to the changing weather and often mindfully. They usually eat food originating from their ethnic roots and don't particularly follow changing food fads. This is important because their digestive systems have been genetically built to consume such foods. For example, if I, from a generationally vegetarian South Indian family, were to consume large quantities of meat even if I stayed in a cold country – my stomach would find it difficult to digest that food with ease. It would in turn demand the heart to pump more blood, take longer to use and dispose the food, and tire itself out over time.
Another simple factor is that healthy people are physically active (they walk, they dance, they work the field, they play, they exercise) that makes them more aware of their body's symptoms – early signals that alert them before they fall sick. They seek out medical care in time before these symptoms fully manifest into diseases that cling on. However, they are less obsessed about medicating themselves for every minor ailment, thereby avoiding the accumulation of toxins in their organs.
4) Psychological. This one factor seems to deeply influence all others. Whether through meditation, prayer, family and friends, service to the community, the healthy have figured out a way to view life through its larger lens and not fret about the small stuff. They carry fewer negativities to bed and usually sleep well.
People who stay healthy are often responsible for someone or something, making them less self-focused, more useful in their own eyes and therefore, less lonely (usually the primary cause of depression). Regardless of their age, they seem to continue learning something new all the time, keeping their minds energized.
Once they have the mind part sorted out, people find it easier to take control of other factors that shape their health.
*
That's it. And yet we have made medical care more complicated than it needs to be – for ourselves and for others.
It's nice to remember that the apple tree keeps the doctor away, it doesn't necessarily require one all the time.